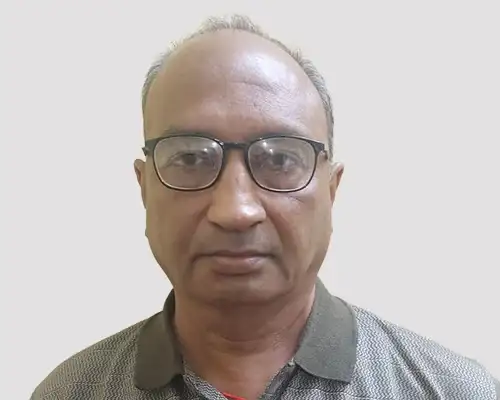 Acharya
Rajeshwar
1113 Reviews
₹9.99/Min
Career, Finance, Marriage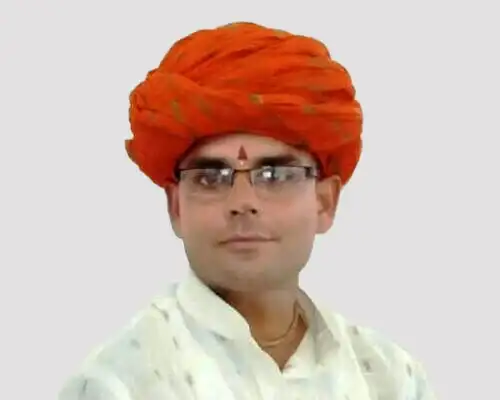 Acharya
Chetan
32 Reviews
₹9.99/Min
Career, Finance, Marriage
Wondering whom to consult for getting permanent resolutions? Then, you are just a click away from elite astrologer in Kathmandu. Every day a number of individuals may meet difficulties or might have differences with their partner. Some of them may get resolved, while others may continue for years. And That's why Nepali Jyotish play a vital role in pulling you out of troubles. We agree with you that in today's world, everyone wants to get resolutions in a quick time. And that is what famous astrologers in Nepal do. No, there is no magic trick, but what they really do is analyse your kundali to learn about the planet placements. Nepali astrology by date of birth and time can give you a glimpse of the future.
Basically, Jyotish in Kathmandu and jyotish in Nepal comes up with an individual's horoscope to get the exact predictions of the forthcoming events. Now, before you begin your search for local Jyotish, let us remind you that here is the Nepali Jyotish list, which you are looking for. So, whenever you feel amid difficult times, you can directly get them on your phone. Also, those who are failing to get the desired job or business on the right track can ask for help from the online Jyotish Nepal. Following your consultation, you may not only get a new workplace, but also you might get support in accomplishing your financial goals. Be it your personal or professional life problems, MyPandit always offers assistance from the famous astrologer in Nepal. Moreover, if you are dealing with marriage life issues, upset with your partner or currently in search of a soulmate, we suggest you approach the best Astrologer In Nepal.
Now, if you are aware of our astrology services, let us tell you that astrology is associated with planets and signs. And our team of experts makes predictions using the concept and theories of Vedic astrology. This is because, considering the position of the Moon, one can have higher accuracy and probably get true results. In this scenario, you can contact certified and experienced astrologers on MyPandit. You will have a hassle-free consultation with experts scanning your birth chart. Plus, you may have brief discussions with them regarding your career, love life or business-related topics. Entrepreneurs or young businessmen are advised to begin their work by following the rules and concepts of Vedic astrology. If you wish, you can participate in our online puja to reduce the effects of dosha or harmful impacts on planets, which could be responsible for the hurdles in your path. The main motto of MyPandit is to provide resolutions and helpful remedies for anyone who is dealing with difficulties or a person who is stuck amid tough times. The best astrologers in Nepal would be happy to talk with you by handing you useful doses of remedies. MyPandit's astrologers help you sneak into your forthcoming events of life so that you can have precautions ready. So, what are you guys waiting for? Get your birth chart under the astrological lens by providing us with your birth details.
Since 2003
Our astrologers have been guiding Vodafone, Idea, Airtel customers since 2003. They are highly experienced and very accurate.
Certified Astrologers
India's leading Certified Astrologers having experience of more than 15 years and 10 Lakh+ plus consultation over the phone.
Value For Money
With a nominal amount you can now talk to the best astrologers of India at the most affordable price.
How Does It Work
Sign Up
Registration is easy. You can sign up by using mobile number, facebook or google account. You'll be asked to provide your name and birth date.
Make Payment
Once you are signed up, simply recharge your wallet by entering the amount you wish to recharge and complete the payment process.
Talk To Experts
Once you recharge your wallet you can select your preferred astrologer. To consult astrologer you need to download MyPandit App by just clicking on their call button.
100% Secure Payment
SSL/https
Verified Astrologer
Paytm
Credit/Debit Card
Net Banking
Razorpay
Frequently Asked Question
MyPandit is a newly designed astrology application formulated to serve one and all. You can directly talk or chat with experienced astrologers to get rid of life hurdles. The App provides you a feature to check your personalized daily horoscopes, yearly reports besides access to other informative articles. Here is how MyPandit will help you to achieve positive results in different fields.
Finance

Discover a perfect time to explore long term investment plans
Find ways to expand your business
Know how to enhance steady business growth

Career

Take expert advice in choosing the right career path
Know which stream to pursue for higher studies
Identify your chances of getting overseas opportunities

Health

Resolve health-related issues or take precautions to maintain good health
Improve your health status by connecting with our astrologers
Get help to overcome family's health troubles

Love

Know how soon will you meet your life partner
Resolve intimate relationship issues
Learn how to improve your relations with spouse and family members
Easy steps to get started with the MyPandit App
Step 1: Download the app from Play Store / App Store or access it from the MyPandit website.
Step 2: Simply login or register with your mobile number, facebook or Google email ID to get the benefits of astrology services 24*7.
Step 3: Edit your profile from the 'Manage Profile' section or add/recharge money balance to your account.
Step 4: Utilize the balance to purchase astrology services of your choice. (Utilize the balance to get astrology prediction)
There are no installation charges for MyPandit App. The MyPandit app comes at zero cost to check personalized daily horoscopes, analyse yearly reports or even access Janampatri. Charges are only applicable for 'Chat' or 'Phone Call'.
For instance, you want to check the daily horoscope of Cancer signs, it's free.
Whereas, if you want to resolve financial queries over the phone/chat, it's paid service.
MyPandit brings you several free services that can be accessed 24*7 by just tapping on the screen of your mobile phone. Below are the services, which can be accessed without any charges.
Daily horoscopes based on your zodiac signs
Yearly reports
Hand-written Janampatri (Kundali)
Informative blogs or articles
Yes, you can merge accounts with your mobile number or email address as well. Below are the steps on how to merge accounts.
Step 1: Open MyPandit App on your mobile
Step 2: Click on the 'My Account' button on the top-right corner of your screen.
Step 3: Select 'Merge Account' from the options.
Step 4: Type an email address or provide a mobile number
Step 5: Click the 'Merge account' button.
Your account will instantly merge with the given email or mobile number.
Yes, you can update your phone number from the 'my account' section. F Follow the below given steps
Step 1: Go to the 'My Account' section
Step 2: Click on the 'Add number' button, available at the left side of your screen.
Step 3: Enter your mobile number and press the 'send OTP' button
Step 4: Now you will receive an OTP (one time password) on your mobile phone.
Step 5: Enter the received OTP (received on your mobile phone) on the MyPandit App
Step 6: Press Add/Update button.
Your phone number will get added/updated in your profile.
Step 1: Open the MyPandit App on your mobile phone
Step 2: Select the 'Balance & Recharge' option from the right side menu.
Step 3: Enter the balance or recharge amount in the void
Step 4: Click on the 'Add' button
Your money will be added into your wallet. You can check the balance by selecting the 'Balance & recharge' option.
Check if the transaction has been a successful one or not. In case of a successful transaction, you need to refresh the page as it may take longer than usual for the amount to get reflected into your wallet due to technical issues. In case of an unsuccessful transaction, you will get a refund of the deducted amount in your source account within 6-7 working days. For more details you can reach us on 079-4900-7788 or email at support@mypandit.com
MyPandit app is committed to its customers' safety. It is solely handled by our payment gateway partner, which is a 128-bit Verisign-secured site. We follow reasonable industry standard technical and procedural methods to protect our clients' personal information from unauthorized access. You will have sole access to your payment details on the MyPandit App as well as on MyPandit website.
Read the below steps to know your current balance on MyPandit.
Step 1: Login into MyPandit App
Step 2: Select the 'Recharge' option from the top-right corner of your screen (Bottom right "Balance & Recharge Option")
Step 3: You will get redirected to another page, where you can check the updated balance on your screen